When I left college, my decision to take a gap year was rational and carefully thought through. I had an overwhelming fear of student loans and another three years in education. I decided to waitress full-time and decide on what I wanted from life. Every day I would polish cutlery, make desserts, and clear tables. I was happy in the monotony and thought that a full-time job would be enough for me. One thing that brought me joy and comfort in this year of exhausting hours was reading and writing. Every week on my day off I would take the train to the Hive. I'd walk by the river and read like my life depended on it. My decision to go and get my degree was made quickly and without much consideration to what course I was taking. I knew my mom had come to Worcester when she was studying, and that English Literature and Creative Writing was a nice mix that could begin my career in publishing. I didn't know that this choice would change my life.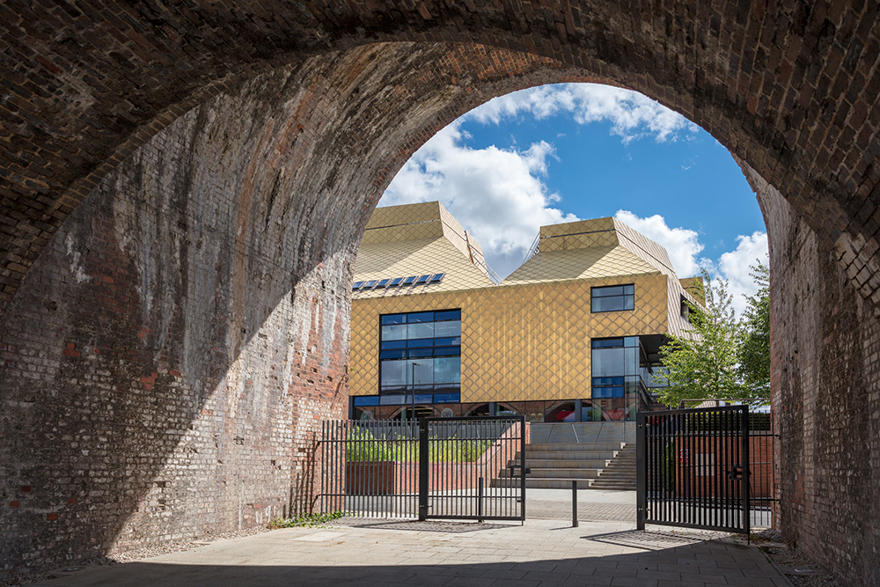 When I went to the applicant day, I was nervous and felt severely out of my depth. I hadn't been in a classroom for a year, and I felt like my writing was only meant for the bottom of a drawer in my bedroom. However, when I went to the taster session I was greeted by Dr Jack McGowan and instantly felt at ease. There was a calm and relaxed feeling to the session, and I knew that this would be the part of my degree I love most. For the rest of the summer before my first year I couldn't wait for classes to start and to begin this new chapter of my life.
            My first year at university saw me meeting some of the most influential and important people in my life. On the first day I came in for fresher's week I sat next to the person who would become my best friend, and met another lecturer of Creative Writing, Ruth Stacey, and was greeted by Jack McGowan again. These people would see me through my time at Worcester and be a constant source of joy and kindness. Despite my year out of education, I excelled based on my passion for the subjects and when I struggled, Jack, Ruth, and the myriad of highly qualified lecturers I had were there to support me. I attended regular poet and industry talks at the Hive, hosted by the department's beloved Ruth, and met the UniSlam team at the annual Christmas Slam.
Joining the UniSlam team and competing in 2020 was a lifechanging opportunity. I got to network with a community I had been admiring from the side-lines since I was 15. I workshopped amongst fellow talented voices across the countries and competed on behalf of a university that had built my confidence to perform. The poets on my team are people I now consider my closest friends. The passion we share for poetry is nourished on Worcester's Creative Writing course and evident in the poetry modules you can take throughout your time studying here.
Having a third of my university experience within a lockdown was never going to be easy. With the constant support and understanding from my departments I was able to succeed in all my modules and achieve the academic scholarship two years running. In fact, some of my favourite modules were delivered throughout the height of the national lockdowns. Ruth, Jack, and all the lecturers we were lucky enough to have teach us were always ready to make us smile during a lonely and anxious time as a student.
As I approach graduation, I grow increasingly grateful for my time at this University. It has shaped the confident, driven, and tenacious academic I am now. Jack and Ruth have changed my life and made sure I feel ready to face my next stage in life as a confident academic and poet. 
Amber Horne is the current chair and founding member of the poetry society, and school representative for English, Media & Culture.
Follow Amber on Instagram @amber.lou.poet